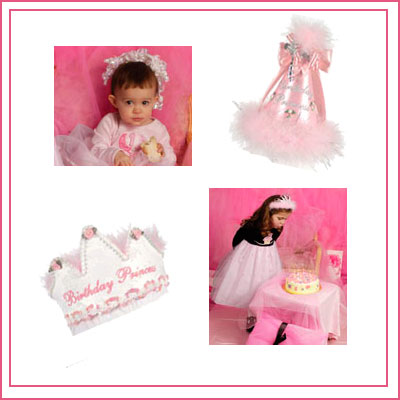 What an exciting milestone the 1st birthday is for your little one. Whether you choose to have a quiet family celebration or a great big bash, the first birthday is a time to mark your baby's transition from infant to toddler. The birthday party should be enjoyable for baby and adults alike.
The best advice that I have come across as far as 1st birthday planning is to make sure and plan around naptime. For my daughter's first birthday, we planned a lunch without taking into account the fact that she eats early and naps from eleven to one or two. She was very unhappy towards the end and I had to put her down to sleep before she got a chance to open her gifts. In my case, afternoon or early evening would have worked better for her schedule. It's a good idea to keep the party under two hours, regardless, as babies tend to get overwhelmed if it goes much longer than that.
You can find a barrage of first birthday party themes and ideas in party stores and online. We went with a Baby Einstein theme and dressed my little girl in the cutest
birthday dress
and
princess birthday hat
from SophiasStyle
baby girl clothing
store. Finger foods usually work well if you are serving food, especially for little ones!
The highlight of 1st birthdays is often the cake. If you mention that the cake is for a first birthday party when you order it from the baker, oftentimes they will throw in a tiny cake just for the birthday girl or boy to tear into. Make sure that you have your camera ready for this, moms & dads. These are the pictures that will be fun to pull out in the teen years.
First birthday gifts can range from
cute baby clothes
to
toys
. Riding toys are a very popular gift, as are imagination toys. It is a good idea to keep in mind the main thing that you have learned from your baby's first year of life – babies are unpredictable. Keep things casual and low-maintenance for your child's first birthday so that you and baby can enjoy and celebrate their special day.