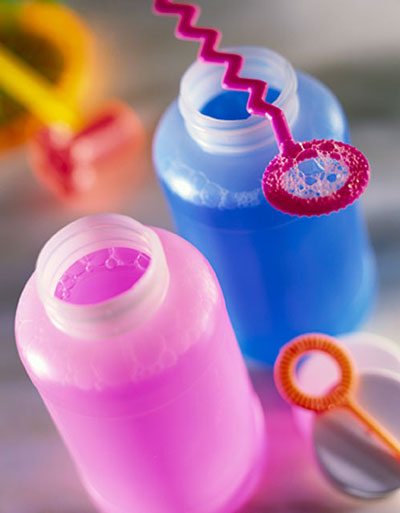 Springtime is here! It's time to get outside and play with your toddlers while the weather is in between sweltering and shivering. An awesome activity that most toddlers enjoy is playing with bubbles. Bubble play can be fun for both you and your baby, as long you use the necessary precautions. Remember that toddlers may be afraid of the bubbles at first. I remember my daughter's first experience with bubbles as she dodged and flinched at each one like a boxer, expecting the strange floating ball to hurt when it hit her. Take it nice and slow introducing your baby to the new activity, rather than placing them in the line of fire and then unleashing a flood of bubbles at them. You'll also want to watch their eyes as most store bought bubbles may sting. A wonderful website for homemade bubbles that will not sting the eyes can be found at
about.com
.
A fun activity that you may want to try with your toddlers is bubble yoga. Bubble yoga is when you teach your baby how to pop the bubbles with different body parts (such as their elbows, knees, tummy), thereby encouraging physical fitness. If spring weather brings rain your way, you can try some of the recipes for safe indoor bubbles on the site listed in the above link. After the rain, however, get outside and let your little girls splash around in the puddles wearing the adorable print galoshes, and chase bubbles for fun and fitness!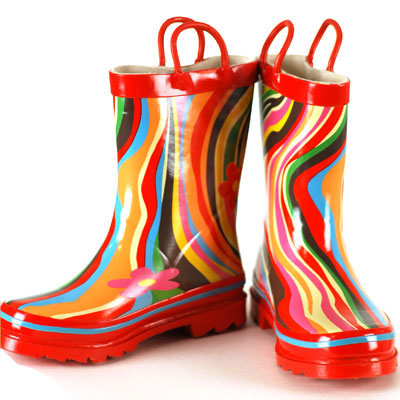 Be sure to visit
SophiasStyle
for more boutique
girls spring clothes
and
girls summer clothing
!