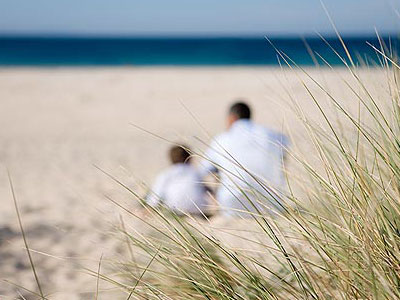 You know what they say…any man can be a father, but it takes a special man to be a dad. Anyone with a special dad in his or her life can attest to that. How did it come to be that Father's Day became the national day to celebrate great fathers everywhere? The history of Father's Day is truly a heartwarming story.
It all started with a woman named Mrs. Sonora Dodd of Spokane, Washington. She had just attended a service at her church celebrating Mother's Day shortly after it originated. She felt as though her outstanding father deserved celebrating as well. Mrs. Dodd's father was a civil war veteran who raised six children all by himself after his wife died giving birth to their youngest child. After Sonora became an adult she realized the selflessness her father had shown in raising his children as a single parent. It was her father that made all the parental sacrifices and was, in the eyes of his daughter, a courageous, selfless, and loving man.
Mrs. Dodd approached her minister about having a service for fathers on her own father's birthday, June 5th. This date did not give the minister much time to prepare, so he ended up delivering a sermon on fathers a few weeks later, on June 19th.
From that point on, the state of Washington celebrated Father's Day on the third Sunday in June. States and organizations began lobbying Congress to declare an annual Father's Day. In 1916, President Woodrow Wilson approved of this idea, but it was not until 1924 when President Calvin Coolidge made it a national event to "establish more intimate relations between fathers and their children and to impress upon fathers the full measure of their obligations." But it took until 1966 before the 3rd Sunday of June got the official presidential stamp of Father's Day by President Lyndon Johnson. Since then, fathers had been honored and recognized by their families throughout the country on the third Sunday in June.
Even though Father's Day overall may seem less sentimental than Mother's Day, it is equally important to show the special father figures in your life how much they are appreciated. Anyone that has made an impact (grandfather, stepfather, uncle, brother) deserves recognition for the wonderful things that they do!
For fun father's day gift ideas for little girls, visit SophiasStyle
boutique girls clothing
store and
baby girl clothes
store.